Leading Furniture & Home Decor Store in Thomson, GA
Your trusted destination for unique furniture and home décor in Thomson.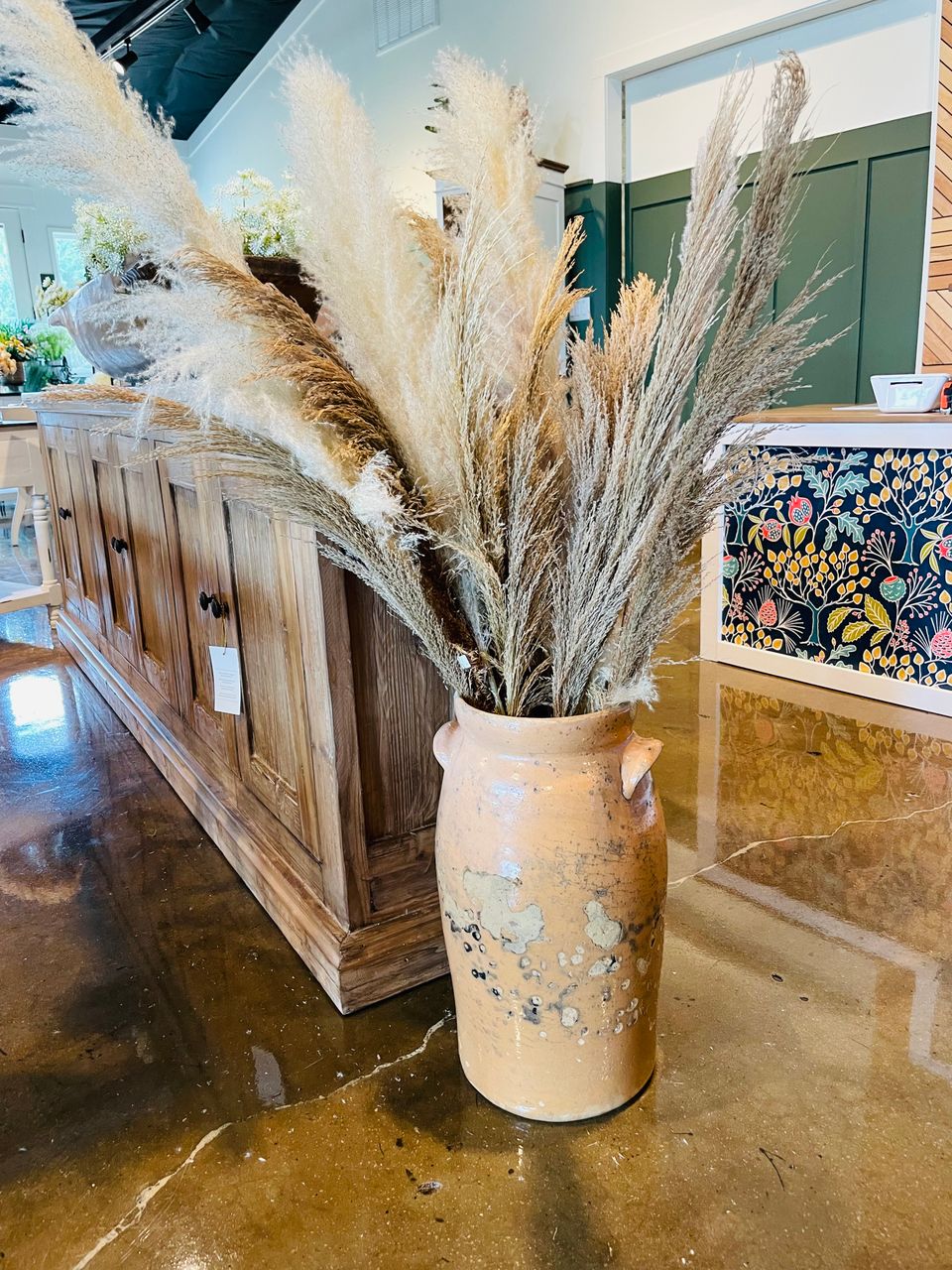 About Us
Here at Bird and Branch, our passion lies in offering an extensive array of exquisite furniture and home decor for Thomson residents. From modern pieces to timeless antiques, our furniture and home décor showroom is a treasure trove for everyone seeking inspiration. Discover the joy of finding the perfect piece that complements your space perfectly.

As you peruse our online listings, you'll come across an assortment of furniture samples that will capture your imagination. Each listing gives you a glimpse into the endless possibilities awaiting you at our showroom. While some pieces of furniture at our Thomson store may have limited availability, the real allure lies in uncovering those unique gems that truly resonate with your style and personality.

Step into our showroom, and let the adventure of inspiration and fascination begin. Our expert team is here to guide you through our diverse selection, ensuring you discover the pieces that bring your vision of home to life. Our inventory of furniture in Thomson is unlike any other, filled with captivating finds that will enthrall and delight any design enthusiast.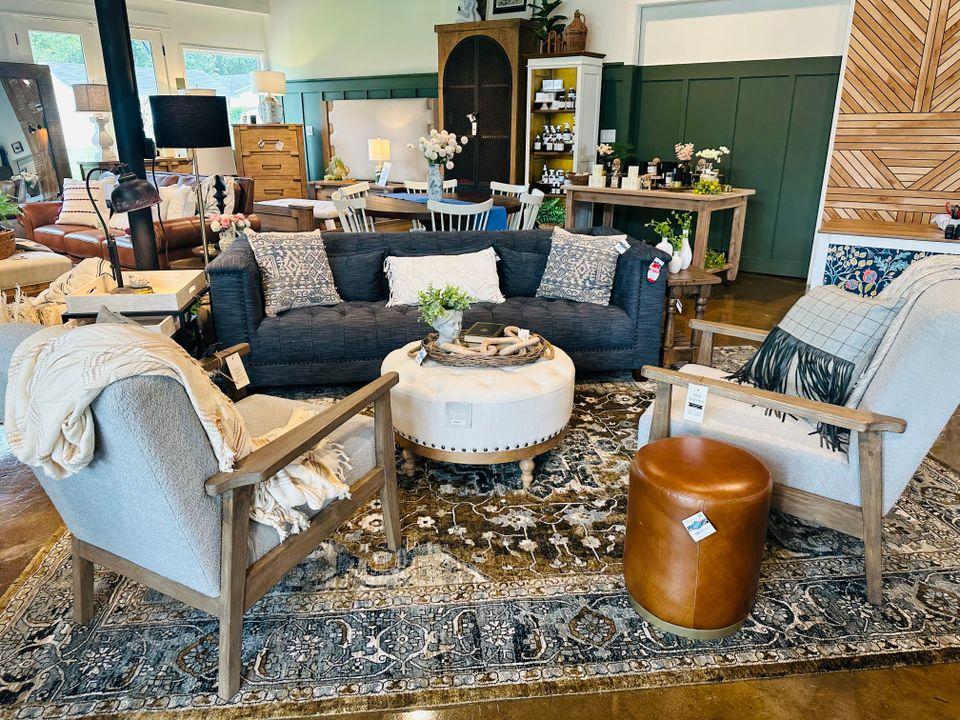 Make Your Living Space Truly Yours
Discover Furniture That Tells Your Story

We invite you to our Bird and Branch showroom located in Thomson, GA, where we showcase our living room furniture collection. Here, you'll find the perfect balance of comfort and style, blending traditional charm with modern aesthetics. We know that your living room is more than just a space; it's where life happens and memories are created. Take your time exploring our thoughtfully selected furniture for sale, including cozy sofas and elegant coffee tables, all crafted to turn your living area into a cozy and inviting sanctuary. Create a living room that truly represents you, right here at our Thomson furniture and home décor showroom.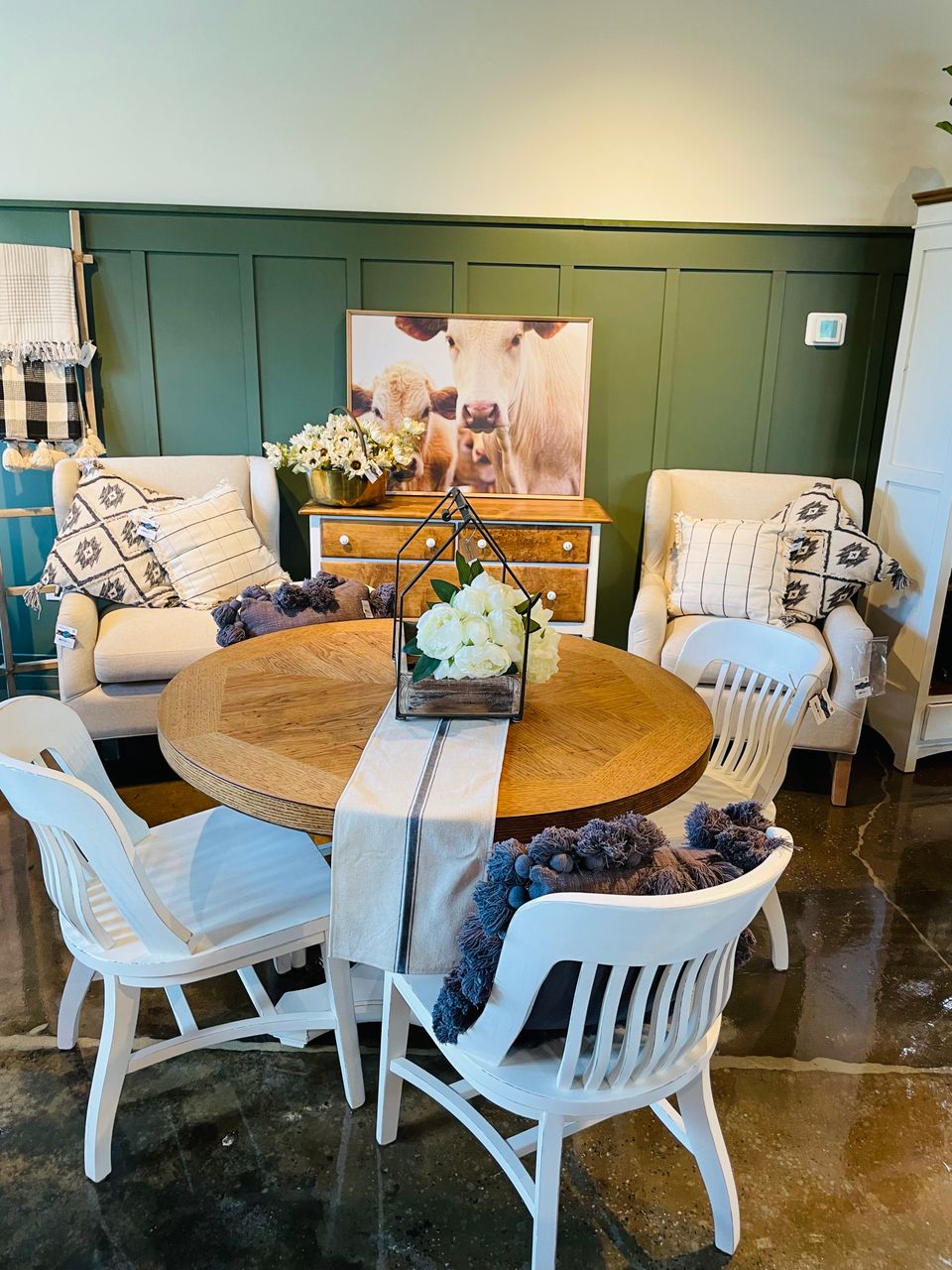 Savor Life in Your Kitchen & Dining Spaces
Where Meals and Memories are Made

The kitchen and dining room are the heart of the home, a place where families gather to cook, eat, and share the events of the day. At Bird and Branch Furniture, we celebrate the joy of these everyday moments with our range of beautiful dining room furniture for sale in our Thomson store. Explore our variety of dining sets, bar stools, kitchen islands, and more, each piece a balance of form and function. Our furniture and home décor showroom is stocked with everything you need to make your kitchen and dining area as inviting as a warm home-cooked meal. Create a space that is truly yours, one meal at a time.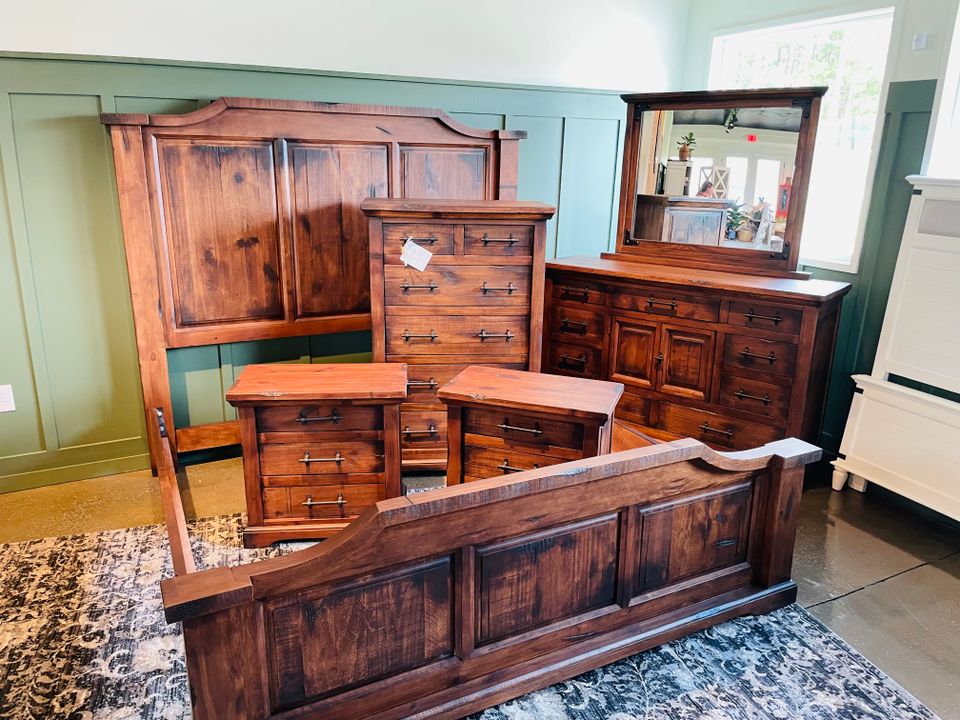 Rest in Style With Our Bedroom Collections
Your Personal Sanctuary Begins Here

The bedroom is more than just a place to rest. It's your personal sanctuary, a space that should echo your style while offering ultimate comfort. At Bird and Branch Furniture, we understand the importance of this intimate space. That's why we offer an expansive range of bedroom furniture for sale at our Thomson store, thoughtfully curated to cater to various tastes and needs. From luxuriously upholstered beds and stylish nightstands to functional wardrobes and chic dressers, our furniture and home decor showroom has it all. Transform your bedroom into a haven of tranquility where every night promises a good night's sleep.
LOCATION
Bird & Branch Furniture
1494 Washington Rd
Thomson, GA 30824
HOURS
Tue-Fri: 11:00 AM - 5:00 PM
Sat: 11:00 AM - 4:00 PM
Sun-Mon: CLOSED