The Leading Furniture Store
serving Evans, GA
Evans GA's trusted source for exceptional furniture and décor for sale.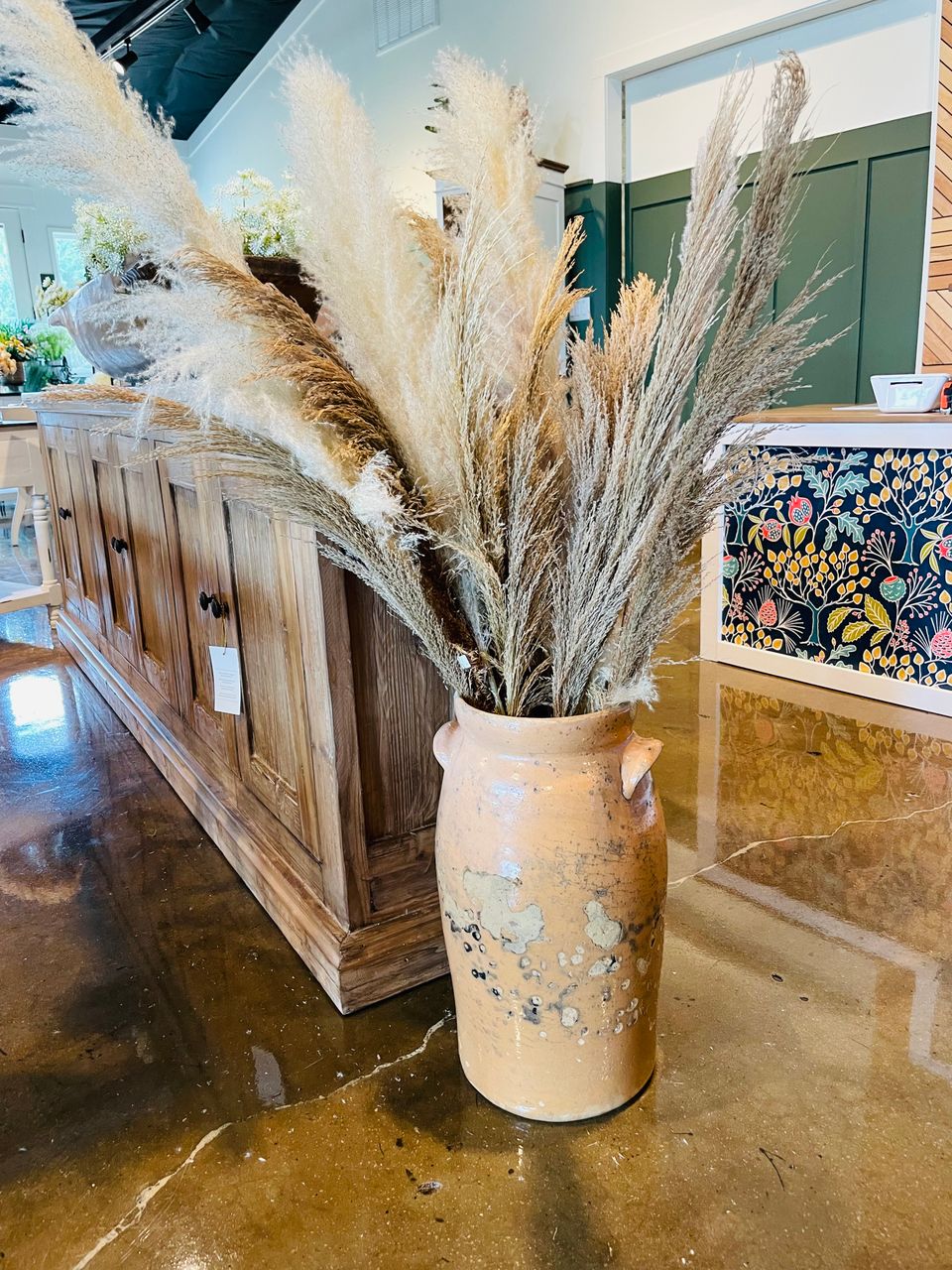 About Us
Welcome to Bird and Branch, a premier furniture store now serving Evans, GA. We are passionate about providing a wide range of exquisite furniture choices. From contemporary picks to timeless classics, our furniture and home décor hub is like a hidden treasure, ready to inspire anyone who walks through our doors. Experience the pure joy of discovering that perfect piece that fits your space just right.

As you take a look through our online listings, you'll find a mix of furniture examples that will spark your imagination. Every listing gives you a peek into the wide range of options waiting for you at our showroom. While certain pieces might be in shorter supply, the true draw is discovering those special treasures that match your style and personality perfectly.

Step on into our showroom, and let the adventure of inspiration ignite. Our team of experts are always available to help guide you through our diverse selection, ensuring you find the pieces that bring your vision of home to life. Our inventory is truly unique, packed with beautiful discoveries that will captivate and delight any furniture enthusiast.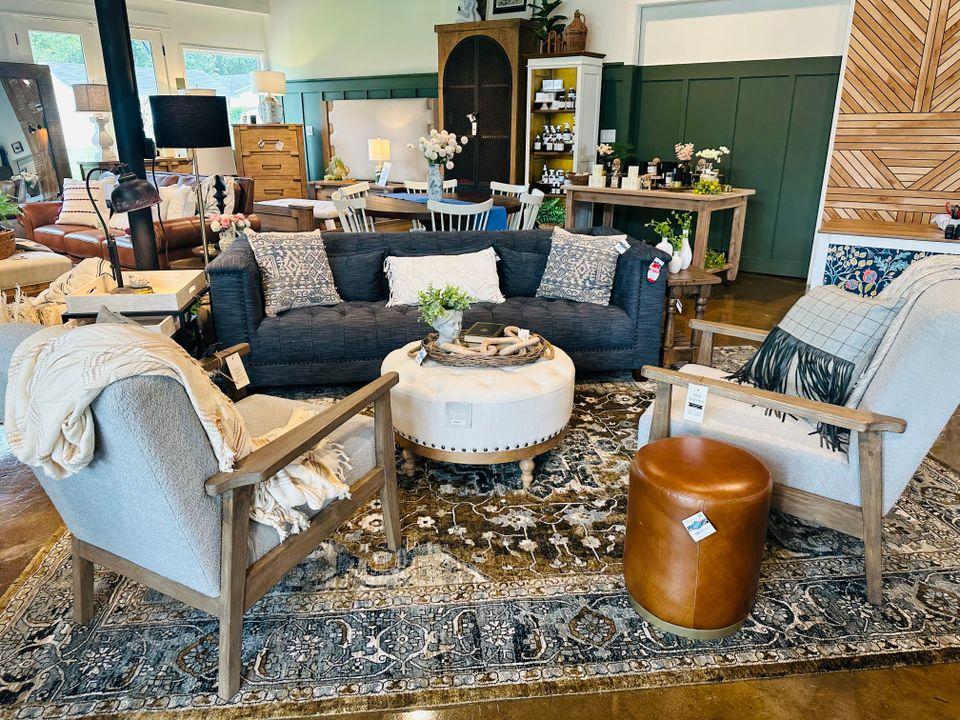 Transform Your Living Space into The Best Version of You
Find Pieces that Showcase Your Style

We welcome you to our Bird and Branch furniture store dedicated to serving Evans, where we proudly display our living room furniture collection. Within these walls, you'll discover a harmonious mix of comfort and style, blending the timeless attraction of tradition with the modern aesthetics of today. We understand that your living room holds more significance than just a physical space—it's a canvas for life's moments and cherished memories. We encourage you to explore at your own pace the carefully curated furniture we offer for sale. From snug sofas to graceful coffee tables, our Evans-area furniture store offers pieces that are meticulously selected to infuse your living area with warmth and hospitality, creating a haven that resonates with your individuality. Come and create a living room that authentically represents you, right here at our Thomson GA furniture and home décor destination, dedicated to serving the Evans GA community.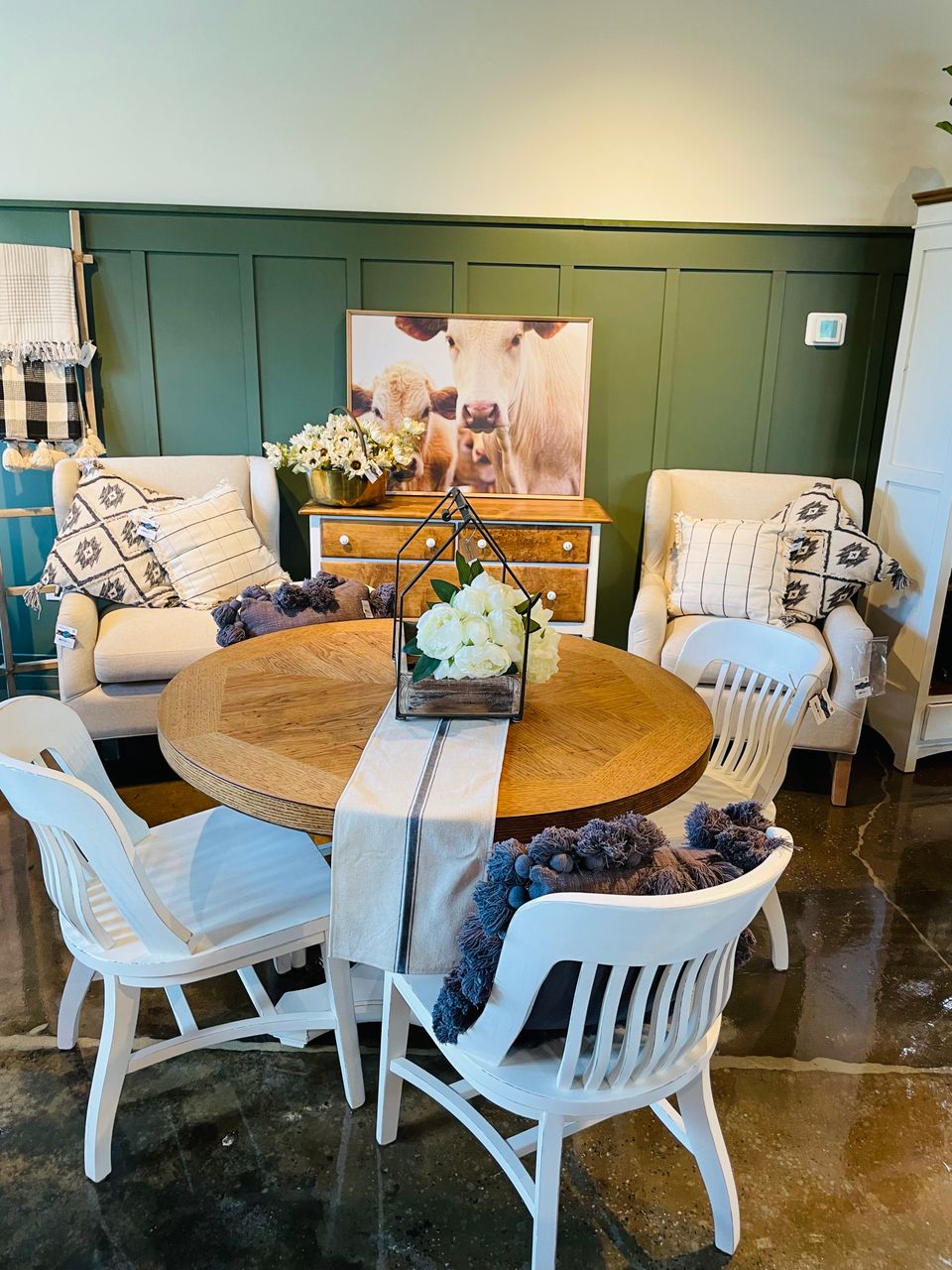 Ensure Your Kitchen & Dining Spaces are in Good Taste
Making Meals & Memories Meet in Style

Nurture your home's core in the kitchen and dining room, where families meet to cook, dine, and exchange the day's events. Here at Bird and Branch Furniture, we honor the delight found in these ordinary yet cherished moments through our exquisite selection of kitchen and dining room furniture available for purchase. Immerse yourself in our array of dining sets, bar stools, kitchen islands, and more, each item harmonizing style and utility. Our furniture store serving Evans is filled with everything necessary to transform your kitchen and dining zone into a space as warm and inviting as a lovingly prepared meal. Craft a kitchen that genuinely reflects you.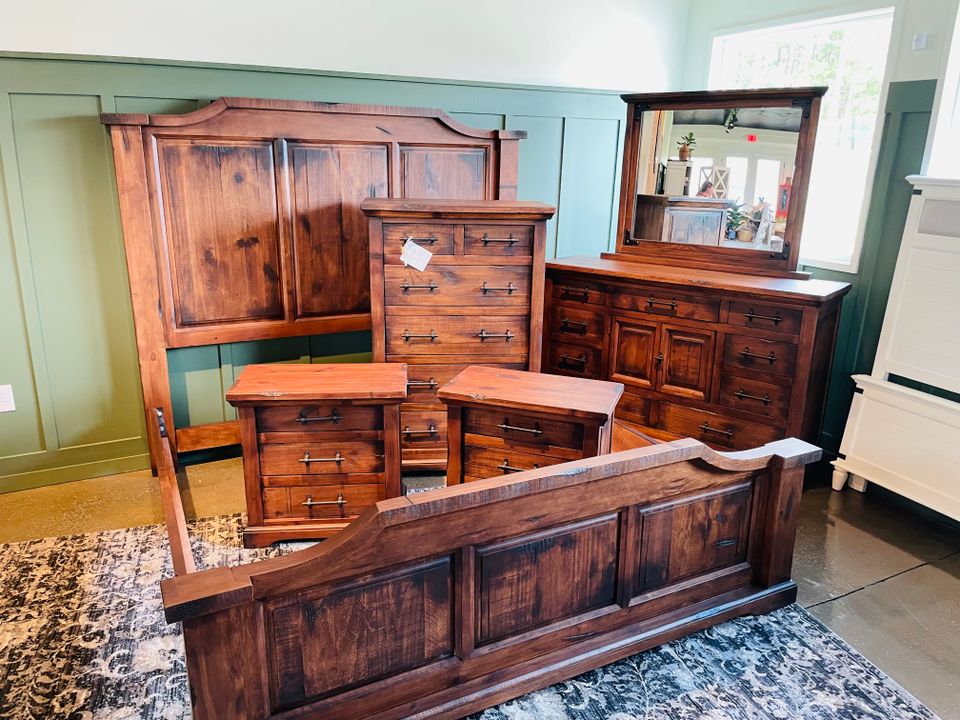 View Our Bedroom Collections, Where Style & Sleep Go Hand in Hand
Your Best Days of Rest Are Yet Ahead!

Beyond just being a resting place, the bedroom serves as your personal haven—a realm that should reflect your essence while delivering ultimate relaxation. Here at Bird and Branch Furniture, we deeply understand the significance of this private retreat. This understanding propels us to present an extensive array of bedroom furniture for purchase, meticulously selected to cater to diverse preferences and requirements. From lush upholstered beds to tasteful nightstands, our Evans-area furniture and home décor store encompasses a complete spectrum. Elevate your bedroom into a sanctuary of serenity, where each evening ushers in restful bliss.
LOCATION
Bird & Branch Furniture
1494 Washington Rd
Thomson, GA 30824
HOURS
Tue-Fri: 11:00 AM - 5:00 PM
Sat: 11:00 AM - 4:00 PM
Sun-Mon: CLOSED
Local Delivery Right to Your Evans GA Doorstep
Embrace unmatched convenience through our furniture store's exceptional service, offering hassle-free in-house delivery tailored to the Evans community.

Just as Evans GA has preserved its historical significance while embracing modern progress, we are all about providing exquisite pieces that blend the best of both worlds for your kitchen/dining, living room, and bedroom spaces. Step into our showroom and experience the fusion of local heritage and sophisticated style that defines Bird and Branch Furniture.
Purchase & Return Policy